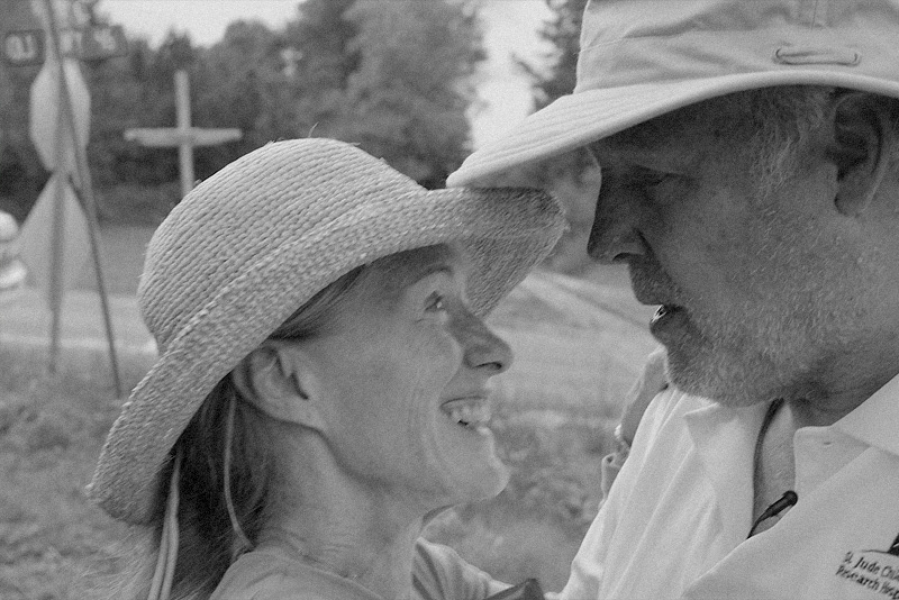 Her Smile (Revised)
Walking down a dim-lit path
like a lone, dark cloud,
I passed a smile that lit my way
and nearly cried out loud.
My skies had been so overcast
for such a long, long while,
I thought they'd always be that way.
And then I saw her smile.
The shadows in my life had always
claimed the title role, till I found
what I'd been missing —
the smile that made me whole.
And now that she has gone ahead,
I find she's with me still.
A single smile still lights my way,
and I know it always will.
Even when I'm cold and blue
without her hand to hold,
I think about her loving smile,
and gladness warms my soul.
Though it may seem I dance alone
covered in a shroud,
when I think about the time we had
her smile lifts the cloud.
That single smile keeps me alive
and is constant in its keeping.
I dream of it when I'm awake
and see it when I'm sleeping.
–by Brian Oxley