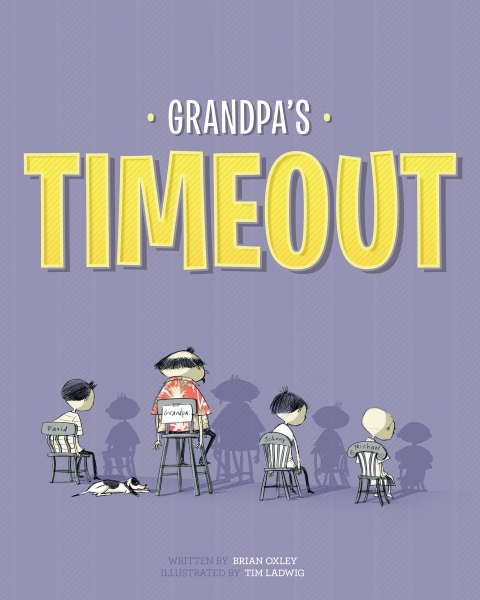 Grandpa's Timeout a New Release from Emblem Media
Nobody likes a timeout, especially children. But what happens when Grandpa, of all people, comes to visit the kids and needs one himself? Emblem Media is happy to offer its first children's book with this delightfully illustrated tale, Grandpa's Timeout. The story follows the arrival of a wacky Grandpa and the hilarity that ensues as he attempts to provide "over-the-top" entertainment to his three grandkids. His continued inability to remember that he is supposed to be the adult leads to humorous and increasingly disastrous results. It's been an Oxley original family-favorite story for years.
If you are looking for holiday gifts for your children, grandchildren—or maybe even a grandparent—this would be a nice gift idea. Emblem Media is happy to offer a 20% coupon code for Grandpa's Timeout to our friends for a limited time. Click the link above and enter the code P88VFQF6 at checkout to take advantage of this special discount now through Jan 2, 2015!